日本語

News!
◆Oakforest-PACS ranks in the position in the first IO-500 benchmark at SC17 in Denver! Oakforest-PACS ranks #1 in storage performance (Nov 22, 2017)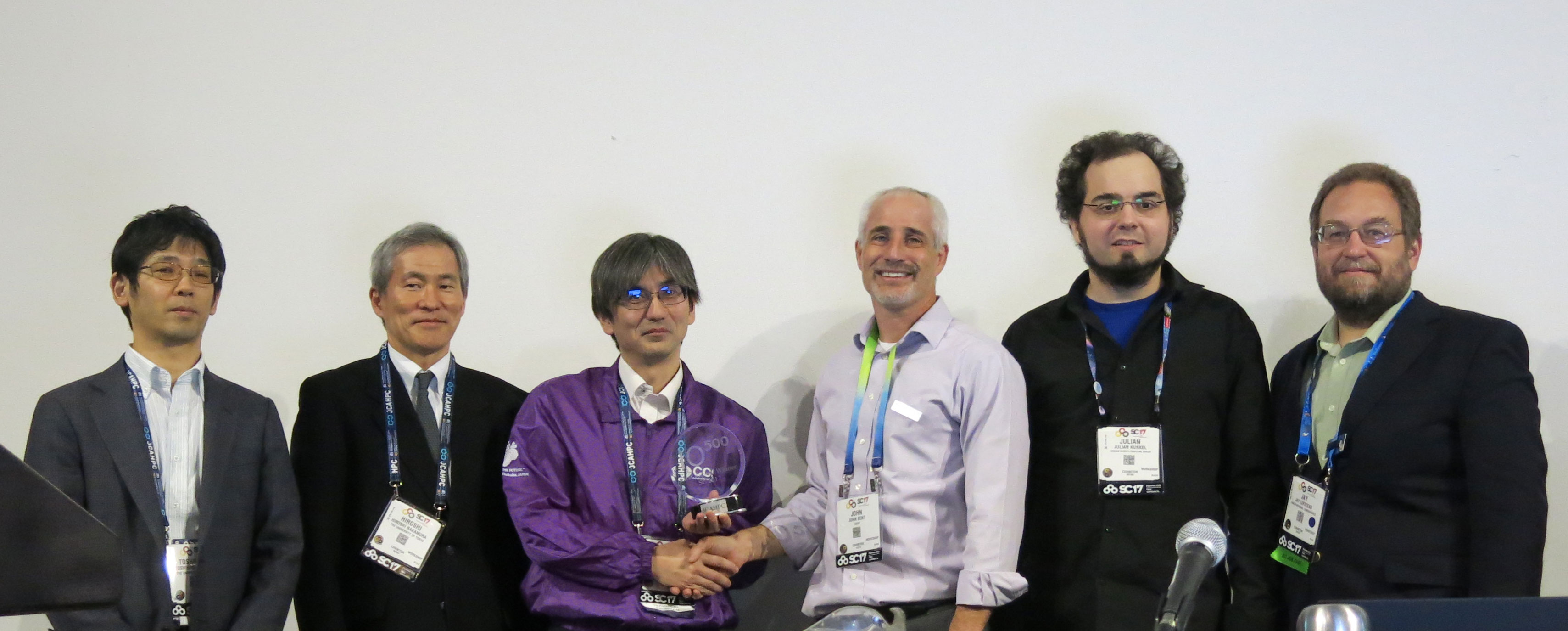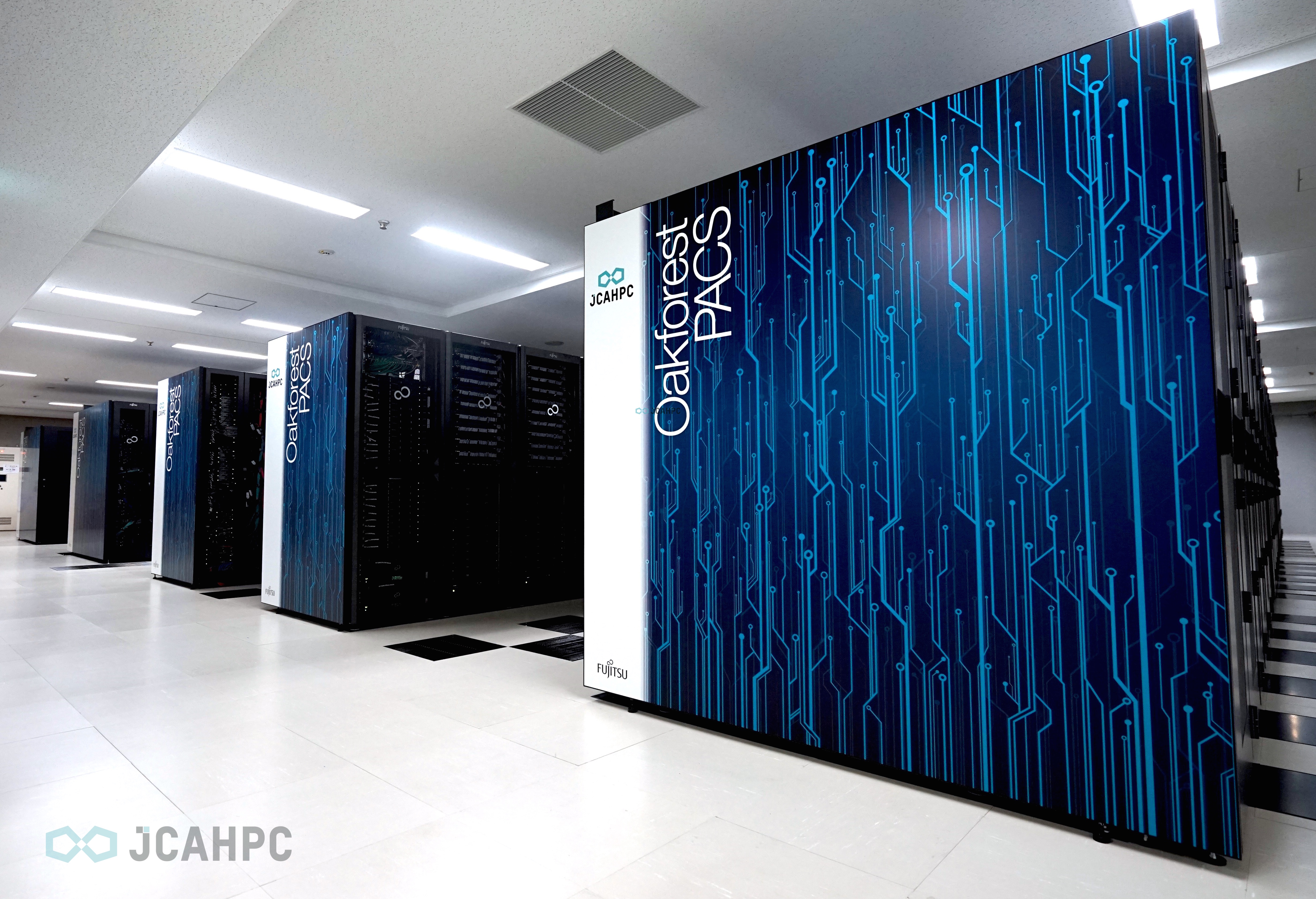 About Us
Joint Center for Advanced High Performance Computing (JCAHPC) was established in 2013 under agreement between the Center for Computational Sciences at the University of Tsukuba (CCS) and the Information Technology Center at the University of Tokyo (ITC), in order to design, operate and manage a next-generation supercomputer system provided by both two universities. JCAHPC promotes advanced computational sciences, and contributes to the fields of academia, science, and technology.
Research, Development, and Operation
The members of JCAHPC design and develop a large-scale HPC system in which an operating system, programming languages, numerical libraries, and etc. for many-core architectures are exploited. Such research and development will proceed in establishing alliances with other organizations at the heart of the system software. Based on this design and development, two institutes will jointly procure, operate, and manage the new supercomputer. The machine which has 25 Peta FLOPS of peak performance, is scheduled to be operated around December 2016. After the system is operational, both institutions will use the system proportionally based on computation volume, operate their portions separately, and offer services to users. This arrangement not only reduces administrative costs, but also enables computing at a larger-scale than the case where each institution independently owns a supercomputer system. This effort represents the first attempt to create such a facility in Japan, as well as the first attempt in Japan to jointly operate and manage a supercomputer.
Management Committee
Director……Professor Hiroshi NAKAMURA
 (Director of Information Technology Center, University of Tokyo)
Vice Director……Professor Masayuki UMEMURA
 (Director of Center for Computational Sciences, University of Tsukuba)
Board members …… 10 members
Divisions
Research and Development:Lead……Professor Kengo NAKAJIMA
 (Information Technology Center, University of Tokyo)
Operations Support:Lead……Professor Taisuke BOKU
 (Center for Computational Sciences, University of Tsukuba)
Public Relations:Lead……Professor Osamu TATEBE
 (Center for Computational Sciences, University of Tsukuba)
"Oakforest-PACS"
The new system is named "Oakforest-PACS" with 8,208 of next-generation manycore processors developed by Intel Corporation, and is planned to start its full operation on December 1st, 2016.
Detail information
Contact
Contact mail form
Link